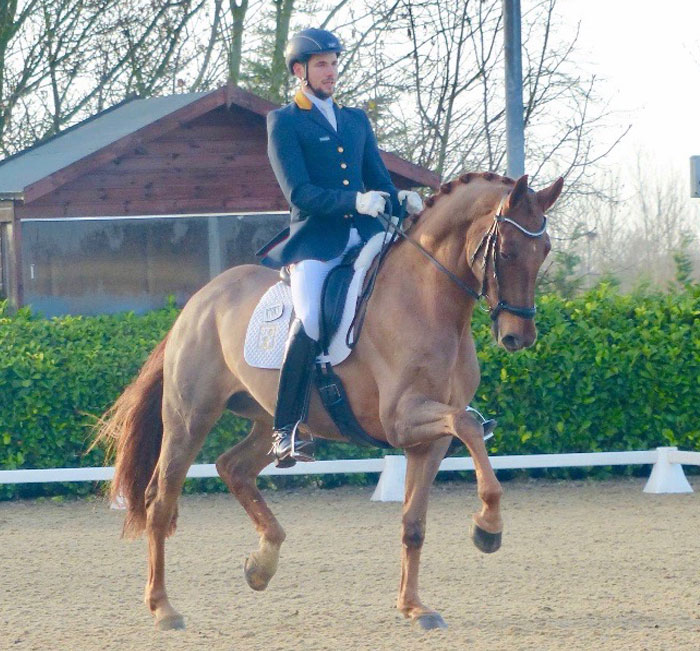 The early years
Charlie was riding before he could walk but during his school years concentrated on other sports such as Rugby and Rowing and it was around the age of 14 that Charlie took up Dressage seriously and learnt from the bottom up.
Charlie Left School at the age of 16 and became qualified with the BHS exams as an Assistant Instructor.
He was also a member of the World Class programme for 7 years aged 17-23.
At the age of 18 Charlie spent a several months training with the German Olympic Team Trainer Jonny Hilberath and since his return has been training with Carl Hester ever since.
Charlie started freelancing at 17 and from there has developed a large client base across the globe.
Charlie Hutton Equestrian
---
Since the conception of Charlie Hutton Equestrian, Charlie has developed a team of owners who's ambition is to have horses competing in Dressage at Elite level.
Charlie has 5 horses all at various levels, all of them with owners or half owners who have been part of my team long term.
Not only that but Charlie has developed the world class coaching he provides today.
Meet dressage coach Charlie Hutton
---
Contact me now to discuss your requirements