Charlie is in high demand across the globe with more than 20 venues ranging from British Dressage clinics within the UK to coaching in the USA and Asia.
---
Charlie has had a
successful international career,

with results to date including Grand Prix and 8 International wins, 6 National titles.
Team Gold and individual Silver at the Youth Olympics and ridden on 5 consecutive Junior and Young Rider teams as well as a Young Rider World Cup.
---
What can Charlie Hutton do for you?
Charlie coaches riders of all levels and abilities across the globe including Asia, Europe and the USA, working with World Class Olympic athletes in all disciplines.
An environment to thrive
Charlie is also a Dressage Mentor for the World Class Podium Potential Pathway since 2017 during which, his role is to nurture and develop athletes from Junior riders to U25 Grand Prix.
This encompasses goal setting for each individual rider, performance planning and strategy, and creating an environment for them to thrive.
Every horse, rider and combination is treated on their individual merits and they all receive a personal bespoke service tailored to themselves.
There really is no "one size fits all", straight out of the box.
The only thing that is consistent is the continued use of my philosophy in tailoring the training.
My Philosophy
My philosophy at Charlie Hutton Equestrian is based on a simple 3 principle approach

Based on foundations of gathering information on the partnership and instilling the basic training principles.
---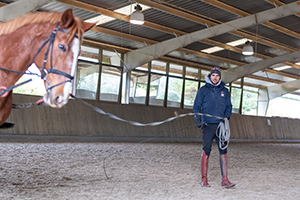 ---

By sharing all of my knowledge, skills and tools to increase understanding and growth. I firmly believe that we never stop learning and I constantly work on my self-development to ensure I have the most up to date resources to share with my clients.
---

Creating confident, harmonious partnerships is my end goal for every partnership that I work with.
---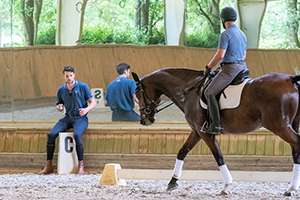 ---